Muscat: Around 15,000 volunteers from different governorates of the Sultanate are heading today to North Al Batinah to help those affected by Cyclone Shaheen.
Ahmed Al Riyami, Assistant Coordinator of the Relief and Shelter Sector, said: "It is expected that the number of volunteers will reach more than 15,000 volunteers, as the sector works to supervise and organise roles in cooperation with the Royal Armed Forces and other relevant authorities."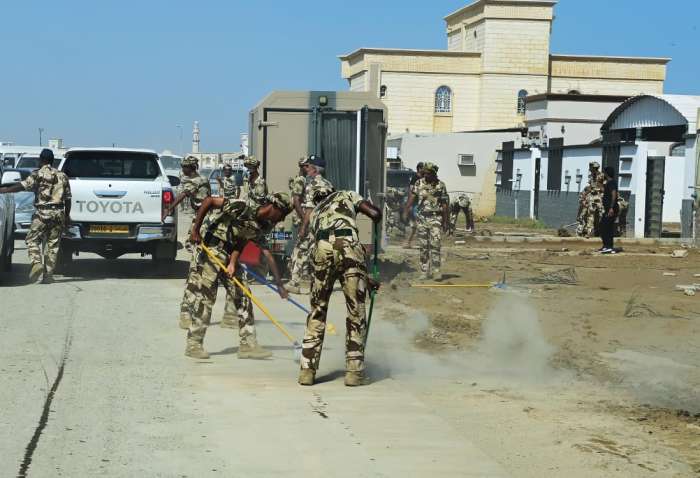 Al-Riyami said that since the sector received the directives of the National Center for Emergency Management in activating the role of volunteers in the two governorates affected by the tropical situation, north of Al Batinah and South of Al Batinah, the sector began dividing roles and focusing on the affected areas.
Al Riyami calls on all volunteers to unite efforts according to the plan drawn up to accomplish the task in a way that ensures that aid reaches all those affected.
This campaign is supported by the efforts of the Ministerial Committee, which was ordered by His Majesty Sultan Haitham bin Tariq to be formed to assess the damage caused by the tropical situation and the response sectors of the National Committee for Emergency Management and the Main Military Committee for Emergency Management of the Royal Armed Forces.
The volunteer campaign will work through seven sectors to provide a number of services, including public cleaning, distribution of essentials, and support concerned authorities in providing basic services.